Reach Your Fitness Goals!
Small Group Strength and Conditioning -NOT CURRENTLY AVAILBLE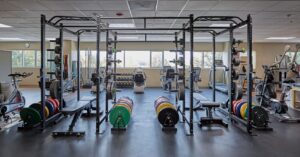 Gain Strength. Lose Weight. Move Efficiently.
Small Group Strength & Conditioning will help you reach your goals with quality coaching. Strength train, learn barbell movements, challenge your fitness level in a safe and comfortable environment.
Each session will last 1 hour and cover all of the following:
Dynamic Warm-Up
Lifting/Exercise Instruction
Strength & Core Development
Mobility & Flexibility Cool-Down
Long Term Athletic Development-NOT CURRENTLY BEING OFFERED
Sport Specific Training-NOT CURRENTLY BEING OFFERED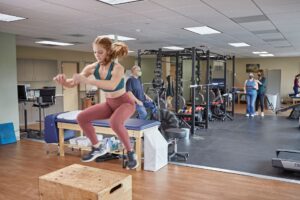 Prepare for next season and lay the foundation for a strong and healthy athletic career with Sport Specific Training designed specifically for athletes!
Improve Speed, Strength, Endurance, Flexibility/Mobility, and Coordination specific to the demands of your sport.
Safely learn Olympic lift and barbell movements.
Improve Sprint and Agility abilities.
Each session will last 1 hour and cover all of the following:
Dynamic Warm-Up
Speed Development
Olympic Lift Instruction
Strength Development
Mobility & Flexibility Cool-Down